Bobde Committee had sent a 'letter of request' as is the case with high constitutional office-holders; complainant has declined to attend hearing without lawyer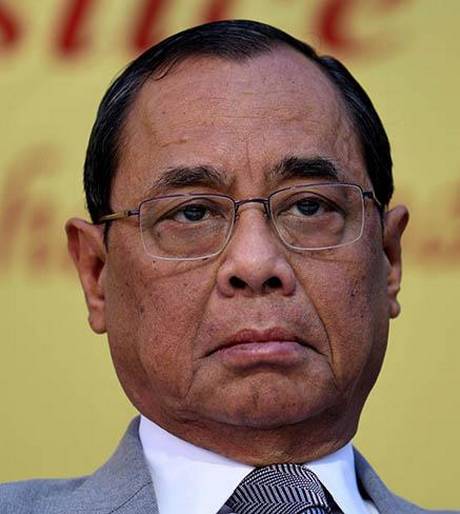 In an unprecedented action, Chief Justice of India (CJI) Ranjan Gogoi has appeared before the Justice S.A. Bobde in-house inquiry committee examining the sexual harassment allegation levelled against him by a former Supreme Court employee.
A letter of request was issued to the CJI and he responded to it and met the panel, a highly-placed source told The Hindu on Wednesday.
High constitutional office-holders like the CJI are not issued summons as is the usual case. They are sent a 'letter of request' to participate in the proceedings.
The development comes a day after the complainant declined to participate in the in-house proceedings.
"She declined to participate following which the committee conveyed to her that the consequences of her decision would be that the committee would have to continue the hearings ex parte. She agreed," the source said.
The source, however, refused to divulge on what day the CJI participated in the proceedings.
The committee, which comprises Justices Indira Banerjee and Indu Malhotra, has been holding hearings on a daily basis from Monday. On the third hearing on April 30, the complainant refused to further participate in the 'informal' proceedings. She issued a press statement that said one of the reasons for her withdrawal was that the panel refused her request to have a lawyer or a support person accompany her during the hearings.
"I was compelled to walk out of the committee proceedings today (April 30) because the committee seemed not to appreciate the fact that this was not an ordinary complaint but a complaint of sexual harassment against a sitting CJI," she stated in a press release.
The report, when done, would likely be placed before a Full Court and vetted by all the judges of the court.
The crisis in the court began when a clutch of websites published the woman's allegations against the CJI on April 20 morning.
Within an hour of the articles coming online, he held an "extraordinary and unusual hearing" in the court, during which he claimed that the allegation was a part of a larger plot to "deactivate the office of the Chief Justice of India."