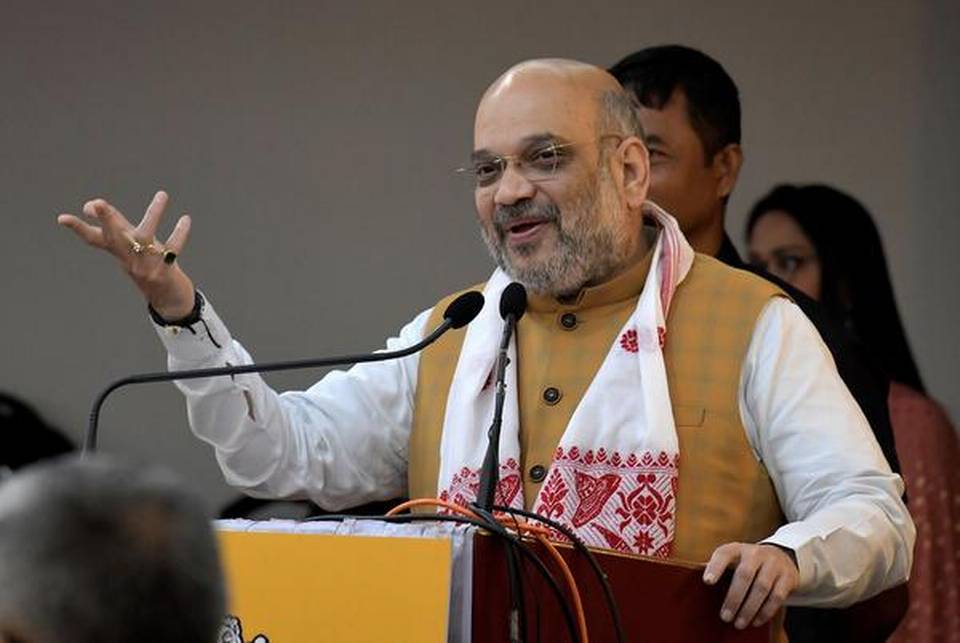 "There is a vast difference between Article 370 and Article 371," the Union Home Minister said.
Union Home Minister Amit Shah on Sunday assured the northeastern States that the Centre would never touch Article 371 of the Constitution that grants special provisions to the region.
Mr. Shah, also the chairman of the North Eastern Council (NEC), gave the assurance in his inaugural address at the 68th plenary session of the NEC here. The meeting was attended by the Governors, the Chief Ministers and officials of eight northeastern States. "The withdrawal of Article 370 from Jammu and Kashmir was criticised. Everyone can do so in a democratic country, but it was used to misinform and misguide the people of the northeast about Article 371," Mr. Shah said.
"There is a vast difference between Article 370 and Article 371," the Home Minister said.
"Article 370 was clearly temporary in nature while Article 371 is about special provisions in the northeast. I had clarified in the Parliament, and I assure everyone in the presence of the chief ministers of the region that the Centre will never touch or dilute Article 371," he said.
On NRC
Touching upon Assam's controversial National Register of Citizens (NRC), Mr. Shah said the government would not allow any illegal migrant to stay in the country.
"People have raised all kinds of questions on the NRC, which has been completed in a time-bound manner. I want to make it clear that not a single illegal migrant will be allowed to stay in the country by the Government of India," he said.
The Union Home Minister said the Centre has focussed attention on the northeast to make it one of the most developed regions in the country.
"But the development cannot be at the cost of the region's culture, language, and ethnic diversity. We are committed to sustainable development in a region inhabited by more than 270 communities," he said.
More funds
The Minister said the increase in the annual budget for NEC — the nodal funding agency for the region — from ₹3,376 crore during the Congress regime to ₹5,053 crore after Narendra Modi became the Prime Minister was indicative of the Centre's concern for the region.
"We have major plans for the region in 2022 when NEC turns 50 years. We want all the eight States in the region to be on the air and railway map of India. There will be some changes, such as allocating 30% of NEC's fund for the deprived or most backward areas of the northeast. The region cannot be developed if these areas remain uncared for," he said.
Mr. Shah is scheduled to attend the fourth convocation of the North East Democratic Alliance, a forum of anti-Congress parties, helmed by the Bharatiya Janata Party, in Guwahati on Monday.