Steep surge in penalties under the amended Motor Vehicles Act has made vehicle owners see reason in following norms, but many fear the law may be misused by traffic policemen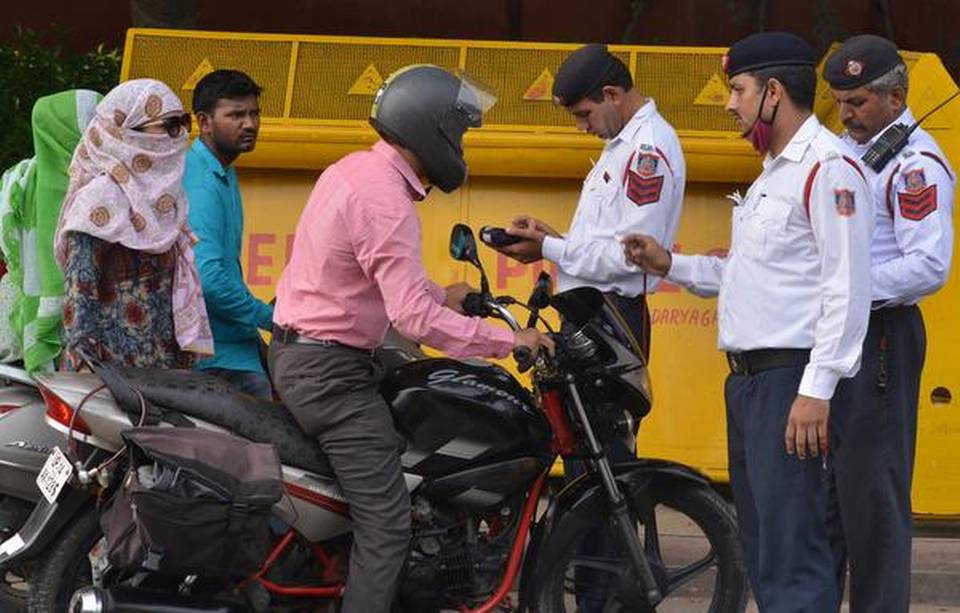 Licence, pollution control certificate, vehicle registration documents, insurance papers, helmet, seat belt… the list of things to check before taking your vehicle out on the road has suddenly become taxing and essential.
The checklist was always there, for the safety of the motorists as well as others on the road, but it has gained urgency, thanks to the steep surge in penalties under the amended Motor Vehicles Act implemented in the country from September 1.
The city police have been issuing an average of 4,000 to 5,000 challans every day.
All the fines have to be paid in court, pending a notification from the Delhi government authorising officers to issue on-spot challans.
According to data shared by the Delhi police, between September 1 and 5, the most number of challans — 4,097 — were issued to people riding motorbikes without helmets.
As many as 254 people were challaned for drunk driving, 1,229 for not wearing seat belt, 1,527 for driving dangerously and 2,698 for signal violation, said the police.