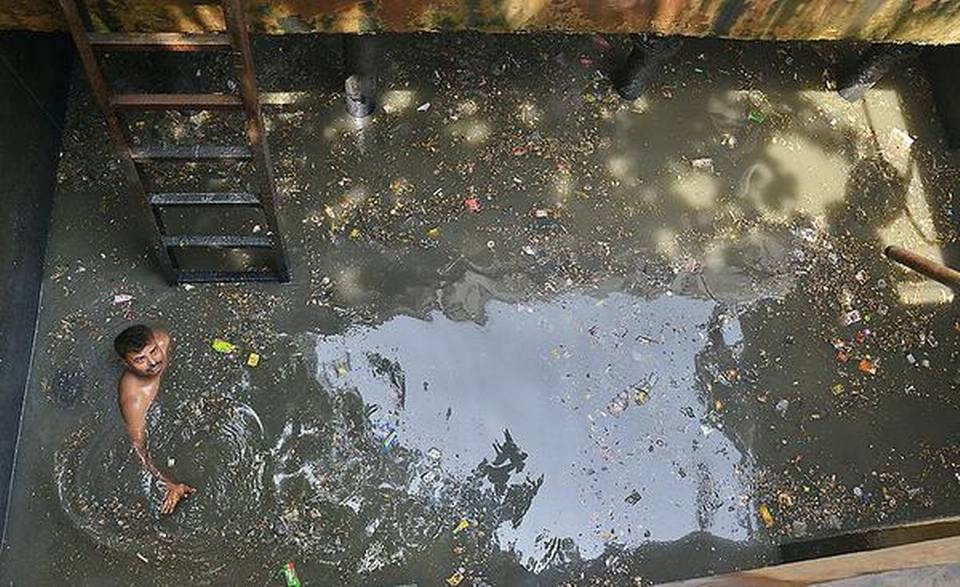 Report details findings of probe into deaths of six sanitation workers in Delhi
In the urban policies made for the city by the State, municipal bodies, institutions and private companies, there is a complete absence of planning for maintenance of sewers, septic tanks and waste disposal systems, a report released by the People's Union for Democratic Rights (PUDR) on Monday says.
The report titled "Chronic 'Accidents': Deaths of Sewer/Septic Tank Workers, Delhi, 2017-2019" has been published to coincide with the completion of five years of the Swachh Bharat Abhiyan and contains the findings of an investigation conducted into six incidents of deaths of sanitation workers in Delhi, while cleaning sewers/septic tanks over the last two years.
The report shows lack of provisions in urban planning for maintenance of sewers and septage systems, lack of provision for safety gear and safety equipment or training sewer/septic tank cleaners, and lack of criminal prosecution of those guilty of sending them to do this hazardous work manually. These are significant patterns that mark all sewer deaths in the Capital.
Prevalence of ad-hocism
The report finds that ad-hocism prevails with official bodies like the DJB, subcontracting the work of maintaining sewers and drains to private contractors, as and when required, without monitoring either the quality or condition of work, rather than making regular provision for this essential work.
"In none of the cases discussed here were workers provided any safety equipment or gear such as masks or protective clothing, goggles etc," the report states. It added that while the State is quick to provide compensation to the family of the victims, it establishes no criminal accountability. "The judicial system help the perpetrators evade culpability and the State's responsibility of creating infrastructure for proper waste disposal always escapes scrutiny," the report says.
The PUDR demanded that the Prohibition of Employment as Manual Scavengers and their Rehabilitation Act, 2013 and the Supreme Court's judgment of 2014 in the case of Safai Karamchari Andolan and Others vs Union of India and Others should be duly implemented and applied in all cases of sewer/septic tank deaths.
"Criminal accountability of employers guilty of sending/compelling workers to clean sewers/septic tanks etc., leading to their death or illness, should be established, trials should be speeded up and justice delivered," the report says.
It also adds that the State should take primary and direct responsibility for sewage and waste management systems and ensure that provisions are made for proper working conditions for all sanitation workers.