New office to help drive Construction Equipment Industry's Vision 2030 plan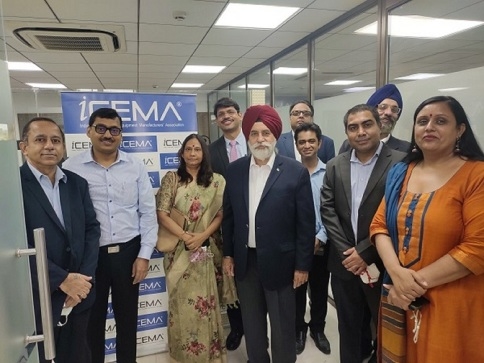 "Strengthening the Indian Construction Equipment Manufacturers Association (ICEMA) secretariat by way of setting up of a new office space in New Delhi is an integral step towards achieving the Industry's Vision Plan 2030: Building the Nation" said Sandeep Singh, president, ICEMA, while inaugurating the newly opened office. This office is a part of the association's expansion plan going forward.
The members of ICEMA and Indian construction equipment (CE) industry play a vital role in creating world class infrastructure in the country and as a result help propel India's journey towards becoming a $5 trillion economy. Towards this end, ICEMA had launched the Industry Vision Plan 2030 in December 2020 – an 8-point action oriented agenda to enable India become the fastest growing CE market in the world and a manufacturing and export hub for CE realising Atmanirbharta.
ICEMA will play a pivotal role in realizing the CE Industry Vision Plan 2030 which has been prepared in consultation with BCG, added Singh.