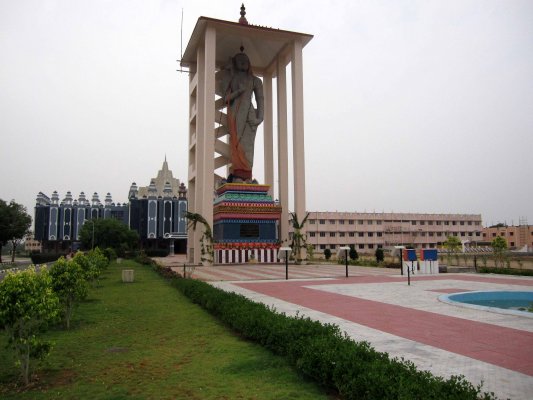 Students of Sri Chandrasekharendra Viswa Maha Vidyalaya (SCSVMV) University caught an red-handed while he was filming a girl taking bath in her bathroom on Wednesday morning.
Ravi, 37, was at the hostel to fix a geyser when he filmed the student taking bath. Police said one of her roommates noticed the electrician capturing the video and shouted at him.
They caught hold of him and found obscene videos in his cellphone. Meanwhile, one of the hostel wardens, broke the memory card in Ravi's cellphone to avoid the footage being forwarded to other people.
He was handed over to Kancheepuram taluk police. However, the police claimed that they did not have proper evidence to prove that he had videographed the student.
Apparently angered over this, the students went on a rampage demanding the arrest of the electrician and claimed that there was no security at the college hostel.