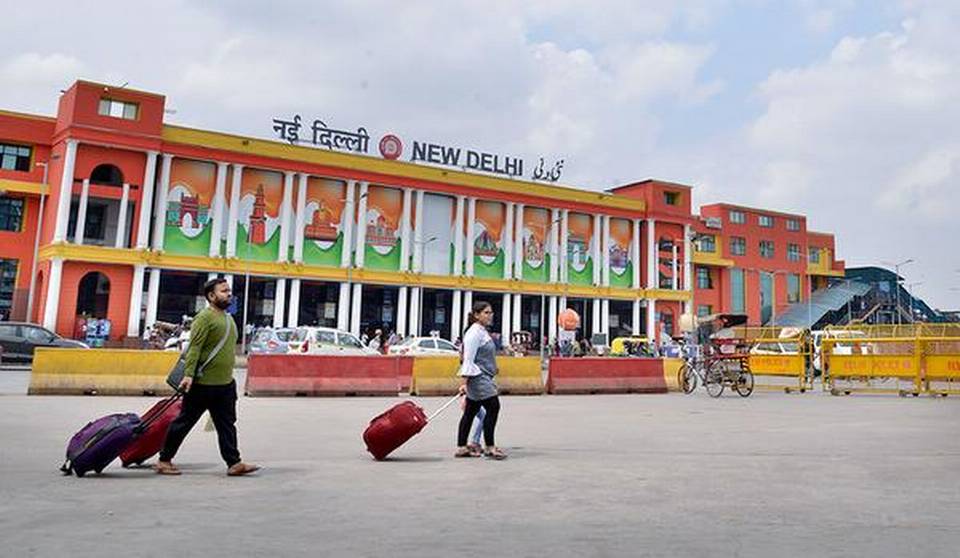 Several schools shut, impact felt in markets too; commuters switch to DTC buses
Commuters across the Capital were left stranded on Thursday as several transport unions under the larger banner of United Front of Transport Associations (UFTA) organised a day-long strike in the Capital.
Several schools remained shut and transportation hubs like the New Delhi Railway Station and ISBT at Kashmere Gate bore a deserted look as autorickshaws, private buses, app-based cabs and other taxis stayed off the roads.
The strike was called to protest the "hefty" fines being levied for traffic violations since the introduction of the amended Motor Vehicles (MV) Act. With reduced options, commuters had to switch to Delhi Metro and DTC buses for their travel.
Blames Kejriwal govt.
Shyamlal Gola, general secretary, United Front of Transport Associations (UFTA) said that over 50 transport associations and unions in Delhi-NCR were taking part in the strike to demand withdrawal of the steep hike in road traffic penalties and certain other provisions of the amended MV Act. The unions blamed the AAP government for not providing any relief to motorists from the stringent provisions of the amended MV Act like many other States had done.
Airlines had warned their passengers to plan ahead due to the strike and several passengers complained of long waiting hours for their app-based cabs to arrive.
Several auto drivers and cab drivers were reluctant to take their vehicles out as there were reports of unions trying to enforce the strike.
Ninteen-year-old auto driver, Mohammad Sonnoo said he usually starts his day at 7 a.m. but he had to observe the strike. But around 11. 30 a.m., he got a call from a fellow auto driver who told him that he can ride the three-wheeler around the locality.
"My friend called and said that we can just ride around the locality. Currently, I am not taking any passengers outside my jurisdiction as I know the auto drivers around here. Even if they catch me riding my vehicle, they will at the most tell not to do it. But if I take rides to other places it would be a risk. They can even vandalise my auto. So for today I will work around my place," said Sonnoo.
Cashing in on strike
On the other hand, bus drivers were happy with the increased passenger load. "Today, we have more passengers taking the bus because of the limited choice. More the passengers, more the money," said Trimod Triyagi, 52, a bus driver.
The impact of the strike could be felt at busy markets in the city as well. At the bustling Okhla Mandi, vendors complained that customers had not arrived.
Thirty five-year-old Mohammad Imran, who sells fruits in Okhla Mandi, said he is depressed and calls it an unfortunate strike. "Usually the Mandi is packed with people but today the roads are deserted because of the strike," he said. Imran has sold nothing till noon and was sitting idle.
However, a Delhi Metro official said that there was no significant rise in the ridership due to the strike. "We had made arrangements like increasing manpower to issue tokens at major stations. But we did not have to deploy them as things went smoothly," a spokesperson from the Delhi Metro said.