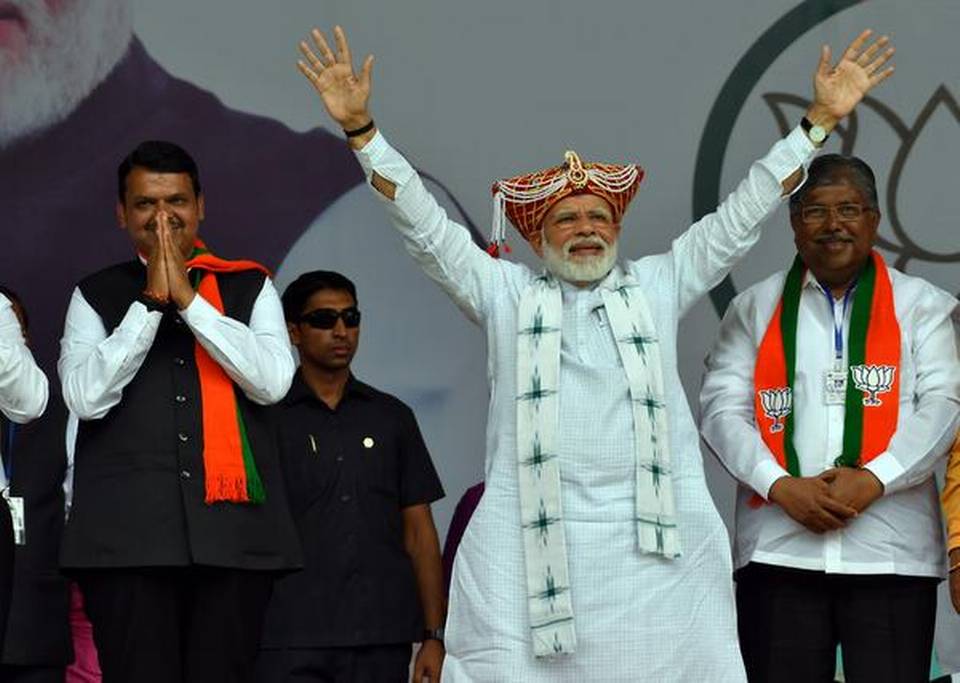 It is seen as a criticism of Uddhav Thackeray, who has been raising Mandir issue in the last few weeks
In a veiled attack on Shiv Sena chief Uddhav Thackeray for his comments on building the Ram Mandir at Ayodhya, Prime Minister Narendra Modi said on Thursday that some "bayan bahadur" and "badbole" (loudmouths) were making flippant statements in the last few weeks. He urged them to stop this as the the matter was being heard in Supreme Court.
"Every citizen has a lot of respect for the Supreme Court. They too should have faith in the judiciary. I would like to request all the bayan bahadur and badbole with folded hands… for God's sake, and for the sake of Lord Ram, please trust the Indian judiciary," he said.
Mr. Thackeray has been raising the Ram Mandir issue over the last few weeks in the middle of seat-sharing talks with the Bharatiya Janata Party ahead of the Assembly elections. Earlier this week, the Sena chief reportedly said that the party cadre was preparing to lay the foundation stone for the temple in Ayodhya.
Logistics parks
Mr. Modi's remarks, without naming the Sena or its leaders, came at the end of Chief Minister Devendra Fadnavis's Mahajanadesh Yatra in Nashik. Mr. Modi announced that Nashik would house one of two multi-modal logistics parks being set up in the State.
In his address at the rally, Mr. Fadnavis said Maharashtra would contribute $1 trillion to the $5 trillion economy plan of the Central government.
Mr. Fadnavis, who had started this yatra in August, said people from the drought-hit Marathwada had donated ₹3.5 crore for relief work in flood-hit western Maharashtra.
Modi's appeal
Mr. Fadnavis thanked the Prime Minister for giving him the opportunity to become Chief Minister, despite his not fitting into the "social engineering of Maharashtra's politics."
Mr. Modi ended the rally by sounding the poll bugle, urging the thousands who had turned up to vote this government back to power.