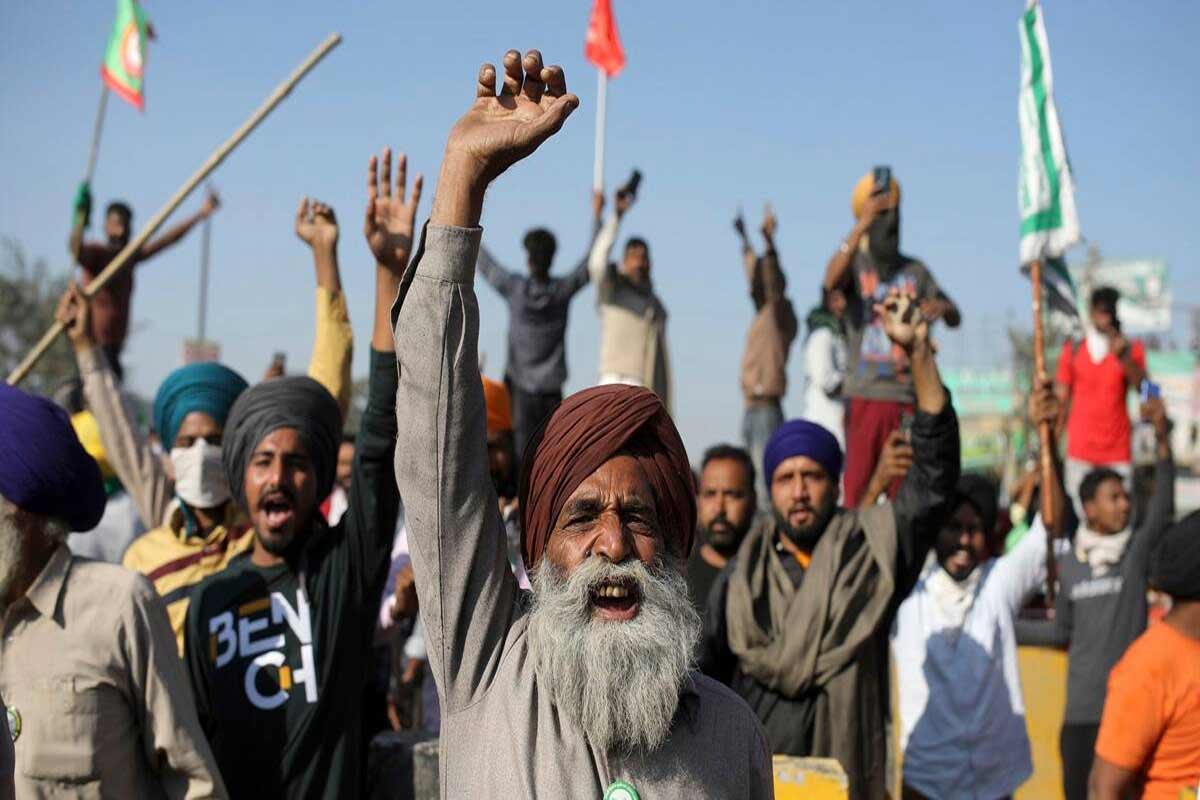 NEW DELHI: Farmers' unions will meet on Tuesday to consensually decide whether to accept or reject the Centre's fresh talks offer even as their umbrella body planned to protest in Mumbai as part of their ongoing agitation against the central agri laws.
A reply to the Union agriculture ministry's letter, sent to 40 farmers' unions late on Sunday night, is also expected to be finalised in the meeting. The ministry had urged the unions to fix a new date for talks according to their convenience while asking for point-wise details of objections raised by stakeholders against the farm laws.
Hannan Mollah, former Lok Sabha MP and member of All India Kisan Sangharsh Coordination Committee, told TOI it would be pointless to go for fresh talks unless the Centre put 'repeal of farm laws' on the agenda. He, however, said a decision would be taken by all 40 unions, including 32 from Punjab. "The ministry's letter is an attempt to divert attention from the farmers' key demand of withdrawal of the laws. Other issues can be discussed only after repeal of the farm laws," Mollah said. He had attended earlier rounds of talks with agriculture minister Narendra Singh Tomar as well as home minister Amit Shah on December 8.
On December 9, the Centre had sent a draft proposal to the farmers' unions for certain amendments in the farm laws while identifying eight key issues. The unions, however, rejected those proposals, insisting on repeal of the laws.
It is learnt that the farmers' unions have been consulting prominent lawyers to firm up their reply to the Supreme Court which had last week suggested setting up a committee to find a solution.